The best practices for keeping your live stock alive involve everything from the water in the tank to the types of nutrients the fish receive. You want to keep your fish looking and feeling healthy and happy for as long as possible. With some TLC and professional guidance, you can do just that. Talk with a professional about the best ways to keep your fish healthy and the tank clean, but here are some pointers.
Best Practices for Keeping your Live Stock Alive
Tank Maintenance
1. Clean the top and insides of the aquarium about once a month or as you see fit.
2. Regularly check your filters and other equipment to make sure they are working properly.
3. Make sure the tank size is suitable for the size and number of fish in the tank. If not, consider swapping tanks.
Water Quality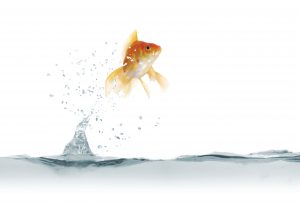 5. Approximately 15-20% of the water should be changed every two weeks for both reef and freshwater planted tanks, and 20-25% of the water should be changed every month for both fresh and saltwater swim/fish only tanks. The fish turn the water into a somewhat natural habitat, so keeping some of the older water in the tank is ideal.
6. Use purified water. Purified water gets rid of impurities in tap water that can make it hard for fish to breathe and that can irritate their skin.
7. Monitor nitrate levels and test the pH level of the water. About 6.5 to 7.5 is suitable for most species, as noted by Algone.
Fish Health
8. Although it's difficult to predict exactly what will happen, try to choose fish that will be compatible with each other in the tank.
9. Dry foods are available in a variety of forms, such as flakes. When feeding fish, choose foods that stay where the fish would likely be; for fish that prefer the surface of the tank, you'll want foods that float up high, whereas for bottom feeders, foods that sink are more ideal. Some fish, especially the larger species, may need more substantial foods, such as freeze-dried shrimp and blackworms, as noted on the Tropical Fish Hobbyist Magazine website.
Freshwater and saltwater fish have different feeding habits. Contact Seatech Aquariums to learn more specific details about which foods are best for each species.
10. Pay attention to their behavior, especially during feeding time, to determine if they are not feeling well.
11. If your fish appears sick, continue to monitor its behavior. Do not overfeed it. Check the water and the equipment to make sure the environment is still safe for the fish. If possible, consider moving the sick fish to another tank so that it does not infect any other fish.
Here's where working with specialists will help, as they can identify best practices for keeping your live stock alive. Sadly, if it does die, remove it quickly so that the water does not become contaminated and unhealthy for other fish.
Contact Seatech Aquariums for More Information
If you need additional information on the best practices for keeping your live stock alive, let us know! We will be happy to show you how fulfilling it will be to keep your fish healthy and happy. We can be reached through our Seatech Aquariums website or by phone at 602-628-7270.